"Wheels are the new reels" declares RAW iGaming, a new gaming studio with the aim of stirring up the industry, as they launch the new patent-pending game engine SuperSlice®.
Enter SuperSlice®, RAW iGaming's completely new way to play casino games. Unlike customary wheel games, SuperSlice® delivers dynamic slices on any wheel design, so players never know how many slices appear on the wheel or what they will hold. It could be empty, a multiplier trigger, a high-value symbol or a bonus, and any symbol or feature could appear multiple times on the wheel. The action never stops and differs for every spin.
"RAW is the pink shark in the sea of sameness, going against an ocean of 10,000+ 5×3 and 5×4 slots. We can't help ourselves but ask if players really need more of those? To attract new players and retain existing ones, operators need to differentiate their game portfolio. To get that real edge, you must dare to bring something new. Something truly radical, innovative, and entirely entertaining," said Tom Wood, Chief Executive Officer at RAW iGaming.
The first two games featuring the SuperSlice® engine are Wheels of Rock® and Journey to Chaos®. Wheels of Rock® features a multi-wheel, high-volatility concert experience where a single session bonus can pay up to 25,000x your bet. Journey to Chaos® features the world's first cascading wheel game, a high-volatility Egyptian thriller where gods can pay up to 12x during any spin in free spins or up to 15,000x in Naunets Chaos Spins. Watch out for Wheels of Rock® and Journey to Chaos® coming to an online casino near you in early 2022.
SuperSlice® delivers dynamic slices, from 2 to 12, on any wheel design, so players never know how many slices they will get or what they will hold. Perhaps it's a bonus, a multiplier trigger, a high or low value symbol or empty. Any symbol, feature or empty slice could appear multiple times on the wheel. This means the action never stops and is different on every spin.
FIGHTING AGAINST INDUSTRY MONOTONY
Tom Wood is a well-renowned igaming product innovator bringing several iconic titles online such as 88 Fortunes®, Raging Rhino® and Rainbow Riches®. His seasoned background extends some 15 years with experience running studios and building product roadmaps with industry leaders such as SG Digital, Nordic Gaming Group and Betsson.
know RAW won't be built in a day. By using our accumulated learnings we will continue to improve our products. We are not backing down on our promise of providing boundary-pushing entertainment that stands out. We're not just thinking outside the box, we've completely replaced it."
ABOUT RAW IGAMING
RAW, founded in March 2021 by well-known industry experts, is a completely new studio with a conviction to create entertainment that stands out. We develop innovative, easy-to-understand and boundary-pushing slot games, always based on behavioural insights and accumulated learnings. Our first games, as well as the patent-pending SuperSlice®, will be launched at the beginning of 2022 on leading gaming sites and apps across the globe.
Journey to Chaos®
FIND CHAOS, FIND TREASURE.
Journey to Chaos® lets you discover the god RA and find your way to Naunet, the mother of all gods, where Chaos Spins can assure you rewards up to 15,000x your bet.
GAME DATA
ENGINE: SuperSlice®
ADD-ONS: Clusterspin®, Bonus Rush®
RTPs: 90.38%, 94.35%, 95.56%
MAX MULTIPLIER: 15,000x
MAX EXPOSURE: 250,000 (Configurable)
RESOLUTION: Responsive
ORIENTATIONS: All (Landscape & Portrait)
LANGUAGES: 31 supported
CURRENCIES: 63 supported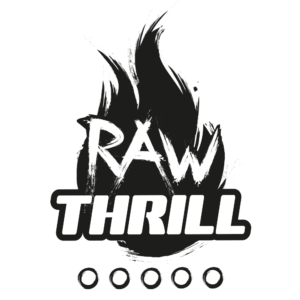 Cascade through a SuperSlice® world of Egyptian Gods on your trip to Naunet and her Chaos Spins where you can spin forth massive multiplier wins up to 15,000x. On your quest, the Gods can award win multipliers between 1x to 8x, 8 or 12 retriggerable Free Spins or Naunets Chaos Spins.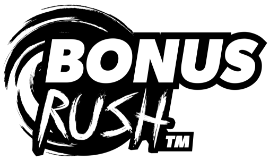 Introducing Bonus Rush®, the I hate waiting to hit features, feature. Push the Bonus Rush button and buy you're way into the treasure room with your choice of 8 or 12 Free Spins or jump directly into chaos by buying Chaos Spins for your chance at an award up to 15,000x.
This is something to wait for….